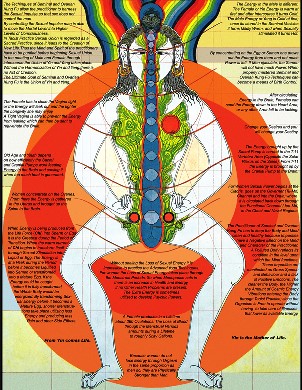 Book now
Workshop:
(3.) ::: Awaken Your Sexual Alchemy ::: Selfcultivation & Multiorgasmic Couple
Course leader:
Grand-Master Mantak Chia
Location:
Universal-Tao-Germany-Zentrum
Kärntener Str. 20
10827 Berlin
Topics:
Healing Love
Date:
07. - 08.10.2020
Times:
09:30 - 17:30
Course fees:

Course fee for 2-days 290 €
Course fee for 2-days multiple booking* 275 €
Course fee for 2-days course repeater*** 195 EUR
Course fee for 2-days course repeater *** 145 EUR
Courses 1-6 can also be booked individually
Description:
(3.)  07.-08.10.2020 ::: Awaken Your Sexual Alchemy ::: Healing Love - Selfcultivation & Multiorgasmic Couple
Limited number of participants, please register early. For beginners we recommend prior participation in the course (2.) ::: From Stress to Vitality ::: or experiences already gained in other tantric traditions.
* multiple booking  means booking more than one event in these two workshop weeks
** reduced  applies to students, pensioners, unemployed, incapacitated and in private bankruptcy
*** course repeater  means early participation in the same course with Grand Master Mantak Chia outside Thailand.
---
Book now