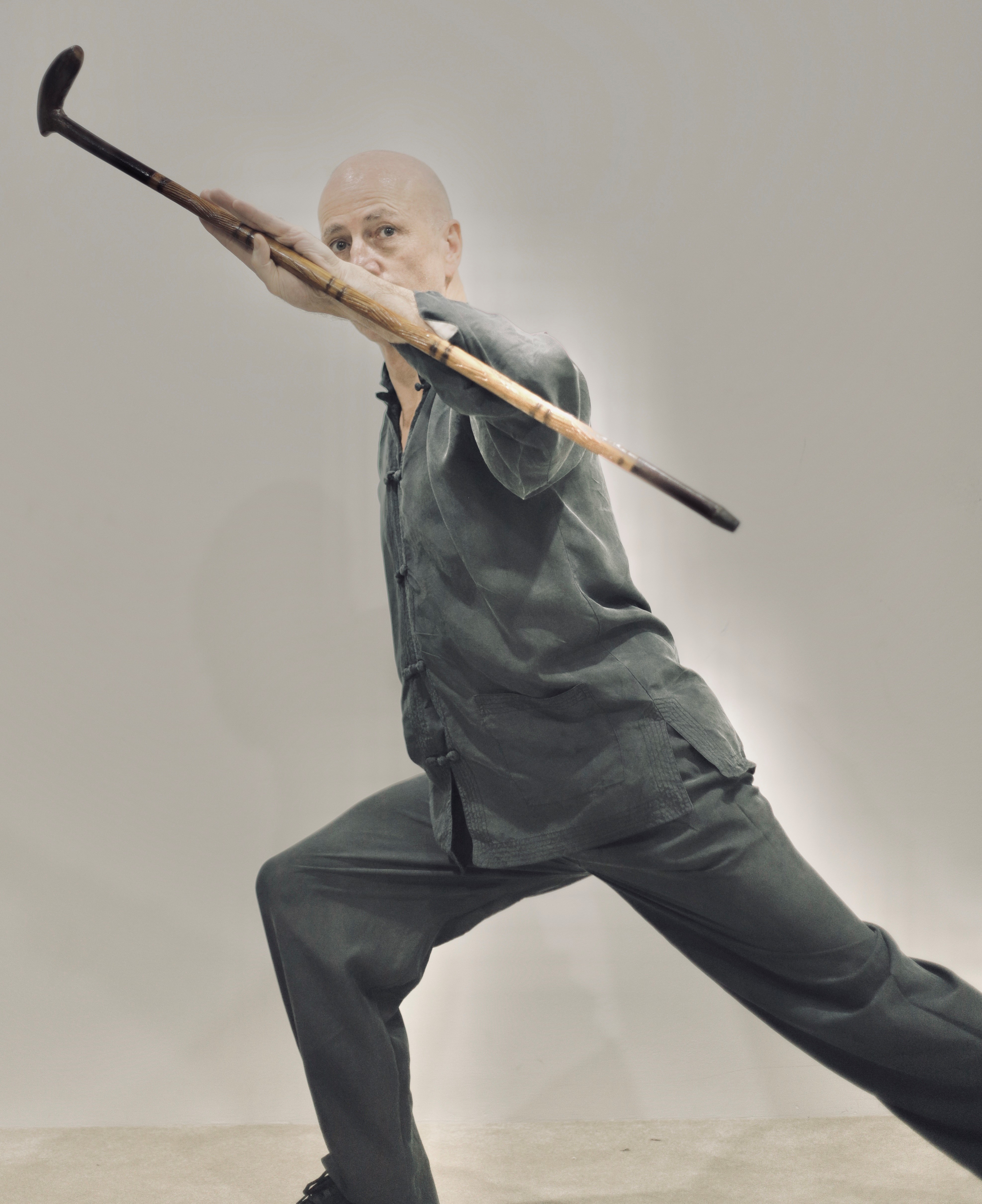 Book now
Workshop:
cancelled ::: Tai Chi 4 Immortal Cane Form - Walking Stick ::: 13th-14th June 2020
Course leader:
UHT Senior Instructor Dr. Andrew Jan
Location:
Universal-Tao-Germany-Zentrum
Kärntener Str. 20
10827 Berlin
Topics:
Tai Chi Chi Kung IV - Cane Short Stick Form
Date:
13. - 14.06.2020
Times:
Samstag 09:30 bis 17:30 Sonntag 09:30 bis 17:30
Course fees:

Course fee 210 €
Course fee reduced & repeater 165 €
Description:
Course fee € 210,  reduced (students, pensioners, jobseekers) € 165,  repeater € 165

The "UHT Tai Chi 4 - Immortal Cane Form (Walking Stick) form" (Tuan Kune)"
Tuan Kune is the supreme ultimate also, it strengthens the weak, raises the spirit, invigorates the debilitated and encourages the timid."
The Tai Chi Cane (walking stick) is the fourth Tai Chi form in the UHT system.
- This form, like the others, uses all the foundation practices and incorporates the basics of Iron Shirt, Microcosmic orbit meditation and Fa Jin.
- Its primary purpose is to develop health and wellness, with the specifics of strength, flexibility and coordination.
- Of course, like most Tai Chi forms, it is regarded as the 'supreme ultimate' as it involves mind-body-spirit coordination. But beyond the standard Tai Chi Chuan, it develops and extends the mind further such to 'become at one with the cane'.
- The form has a story, with connections and names based on high-level immortal practice. It thus transmits subliminal Taoist philosophical teachings to the body-mind directly.
- Yet it also is an effective defensive weapon. A weapon that you can carry walking the streets today and not be beheld to fear.
- The Hook of the cane has applications of the pull-down, trapping and grappling. While the shaft for blocking, striking and poking.
- One learns the internal skills of silk-reeling energy, jumping and concealing.
- All the above skills learnt are translatable to any other similar stick or umbrella.
- It is a form for all ages but favoured by those in the middle years.
- Students can learn this as their first Tai Chi form, although the majority have practised the UHT Tai Chi 1 and 2.-
- The cane form footwork is similar to Tai Chi 1 and Tai Chi2, thus making it easy to learn.
Vita Dr. Andrew Jan
is Senior Instructor in the Universal Healing Tao System and is the "UHT Global Branch Leader Internal Martial Arts" for the content and rules of martial arts in Mantak Chia's UHT System. For 18 years he has studied martial arts and for 30 years the inner martial arts of Wu Shu. His teachers include: Chen Chu-Fei, John Yuen (Blackburn Tai Chi Academy), Liu De-Ming, Huo Dong-Li in Beijing (Senior Judge Beijing Wu Shu Federation), Zhu Tian-Cai (one of the 4 contemporary tigers of Chen Jia Guo), Liu Hong-Ci, Lama Dondrup Dorje and of course Grandmaster Mantak Chia.
Dr. Andrew Jan has won several medals in push hand competitions in Victoria. Among others, in 1984 the gold medal in full contact lightweight and in 2000 he won as the National Tai Chi and Wu Shu champion in the over 40 class the first place in Wu style, Yang style and the weapon classes.
Dr. Andrew Jan is currently an emergency physician and pain therapist in a large private hospital in Perth Western Australia. He has a bachelor's degree in the arts (dramaturgy and English literature) and a masters in philosophy (Taoist mysticism). He is a member of the Medical Acupuncture College and a specialist in emergency medicine.
Book recommendation to the course: "Tai Chi Wu Style: Advanced Techniques for Internalizing Chi Energy" authors Mantak Chia and Andrew Jan

As co-author of Grand Master Chia, 5 books have been written by Dr. Ing. Andrew Jan appeared:
1. Tai Chi Fa Jin - Advanced Techniques for Discharging Chi Energy
2. Tai Chi 2 Yang Style - Discharge Shape
3. Tai Chi 3 Wu Style - Advanced Techniques for Internalizing Chi Energy
4. The Practice of Greater Kan and Li - Techniques for Creating the Immortal Self
5. Greatest Kan and Li - Gathering the Cosmic Light
Book now