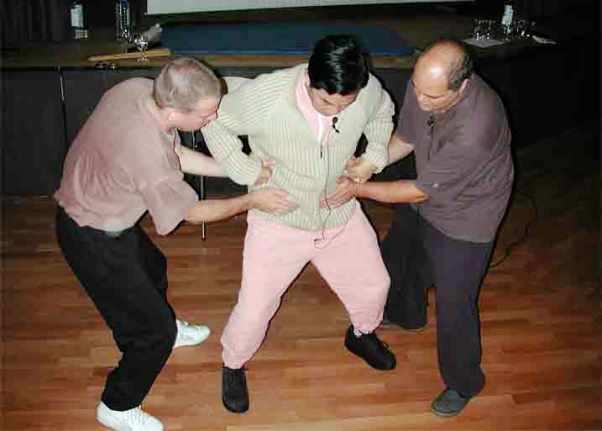 Grand Master Mantak Chia was born in Thailand in 1944 as the son of Chinese parents. At the age of 6, Buddhist monks began to teach meditation. He received his official training in Hong Kong, where he was introduced by various masters in Tai Chi Chuan, Kundalini Yoga and Aikido. Later, he traveled throughout Southeast Asia and learned from Taoist and Buddhist teachers secret Shaolin techniques and dealing with the inner strength.

His main teacher, however, was the Taoist master Yi Eng, who also authorized him to teach the Taoist energy theory.

He is the founder of the Universal HEALING TAO © System. Secret old knowledge was first made accessible to the West by him. Over a thousand teachers trained by him now teach HEALING TAO © worldwide. After twenty years in the West, Mantak Chia has been back in Thailand since 1994, creating a unique seminar and health center, Tao Garden, near Chiang Mai. The diverse aspects of the Tao are implemented on a qualitatively high level on the 80,000 m² site. Healthy nutrition according to the Chinese 5-element doctrine is a prerequisite and is achieved by biologically self-grown food. The accompanying purifying of body and soul is intensified by a variety of physical exercises and special massage techniques. The Tao Garden Clinic provides the medical part of this wonderful place with Chinese doctors and various methods of purification and convalescence.

His teaching is now known worldwide and is finding more and more followers.

Since 1985, the Tao master regularly teaches in Germany and is one of the most successful teachers. His published 223 books and writings were published by more than 50 publishers worldwide.