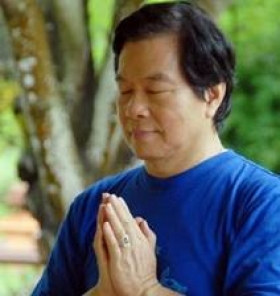 The 5 Taoist secrets for a better life
Have you ever wondered how you can find the keys to happiness amidst the complexity and chaos of today's culture? Grand Master Mantak Chia, an internationally renowned Taoist teacher, lets the public share these secrets. Mastery of these invaluable practices of the 5 Healing Arts promises practitioners the freedom to lead a rich, conscious, and healthy life; with the ability to maintain a fulfilling relationship with love, honor and respect; the knowledge to develop a loving family; and the power to become a respected, helpful member of your community and the world.
An old Chinese proverb says, "Happiness is the absence of pain"

Pain is a warning signal of our body. The pain-causing interference fields are usually not identical to the pain zone itself, which makes the cause determination challenging.

The Universal HEALING TAO System by Grand Master Mantak Chia offers a variety of methods for prevention with the 5 Healing Arts. As another saying goes
        "You have to dig the well  before you are thirsty"

An overview of the 5 Healing Arts can be found here. An overview of the 5 Healing Arts can be found here ►.